Regular price
$144.00 USD
Regular price
Sale price
$144.00 USD
Unit price
per
Sale
Sold out
(Coming up) Your favourite Jeans, almost worn out. Or perhaps you want to preserve them. We will make you new ones, with exactly the same shape and fit you love. Except, they are made of super-sustainable and long-lasting 100% Hemp Denim, fibres partly from Ukraine.
Available in Indigo (the original colour for jeans, wrenches not included), black and white.
Order a pair or two, get a shipping label by email and send us your worn-outs. We will split them up and make one exact copy or more. You can even get your old ones back in one piece. All with our logo on, bigger or smaller. If you want.

What you do want is to preserve your favourite pair of Jeans, and, we believe, preserve your favourite Planet. You can do that here. Check out the options, and place your order.

Order item. Delivery 2-3 weeks.
Materials

Scarfs, sweaters: 100% hemp knits,

T-shirts: 100% hemp or 50-50 Hemp-Organic Cotton Jersey knits. F

Pants and shirts: 100% hemp plain weave.

Since Hemp textile is antbacterial by nature, normally you can wash all your hemp textiles less frequently, at lower termperatures (30-40°C), adding to the sustainability and longevity of your items.
Sustainability

As opposed to all other natural textiles, Hemp requires no pesticides or herbicides to provide a good yield. It needs little or zero irrigation (cotton 5000 L water/kg fibre). Hemp requires 1/3 of land to grow, compared to cotton, and it absorbs around 4 times the amount of CO2. See more on our section on Sustainability.
Care Instructions

CARE INSTRUCTIONS:


Hotel & Restaurant: Our  textiles can be washed professionally at up to 80°C to remove fat-stains etc. Specific care instructions will follow each order.

DETAILED CONSUMER RECOMMENDATIONS:

PRE-USE - SOAK:

Soak terry towels and kitchen towels in cold water for 24 hours. This will open the fibres, and the towels will absorb perfectly.

WASH:
Wash at 30° C since it is usually not necessary to disinfect the fabric. You and the planet thus save about 30% energy compared to washing at 40° C. However, the fabric can withstand up to 60? (80% for professional wash), e.g. to remove stains. Or better: use a stain remover. As with all natural fabrics, wear and shrinkage increases at higher temperatures (however, hemp does shrink less than cotton).

Hard water? All natural fibers incl. hemp absorbs calcium and magnesium crystals, which are found in hard water. Also, research suggests hard washing water can cause eczema in children. To soften the water add salt to the drum or vinegar in the softener-drawer. Or try this organic water-softener, you can buy online.

Avoid bleaching.

DRYING:
Line-dry if possible, and save energy. Iron medium ·· This will give the right soft feel (as the ironing crushes the crystals from the water).

Tumble drying gives an immediate softness and fluffIness, but too much can cause linting, especially with towels. So tumble-dry towels, separately / with same colours, tillsemi-dry, then line dry. Limited tumbling also saves energy and resources!
Shipping & Returns

Shipping days: Denmark: 1-2 days, Europe: 2-3 days, Overseas: 3-6 days. Order items: + 1-2 weeks. Returns/Cancellations within 28 days. See our Returns Policy for details.
Share
View full details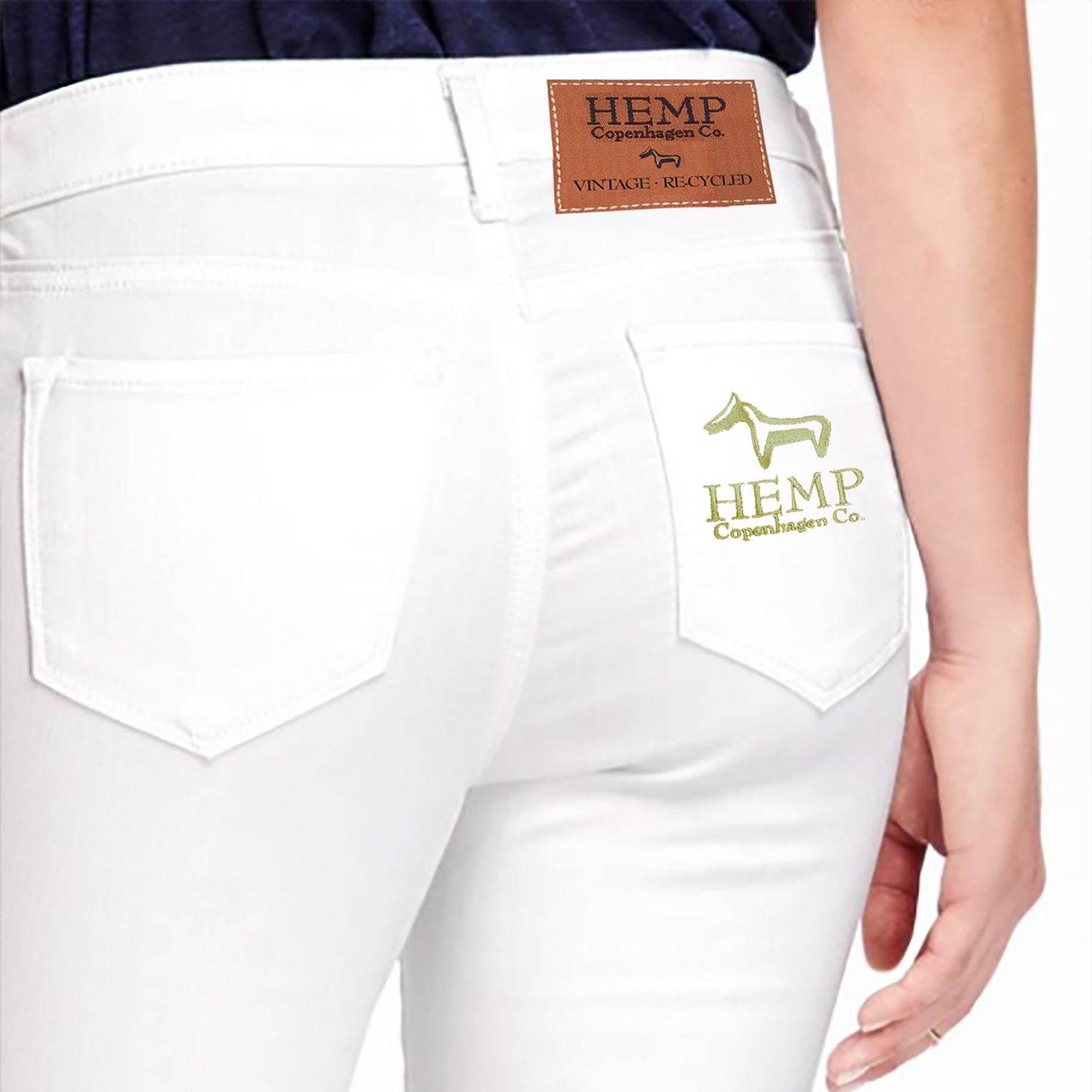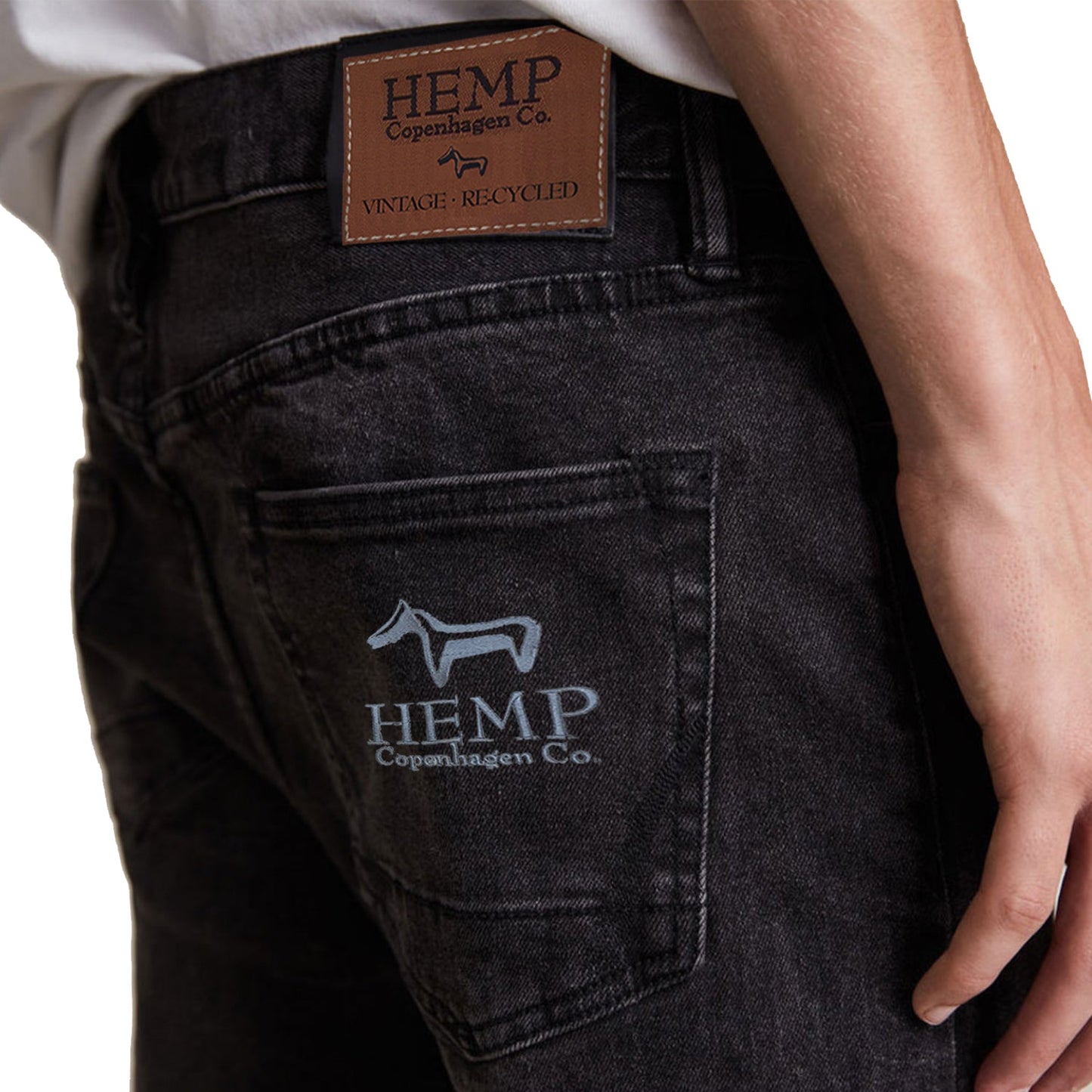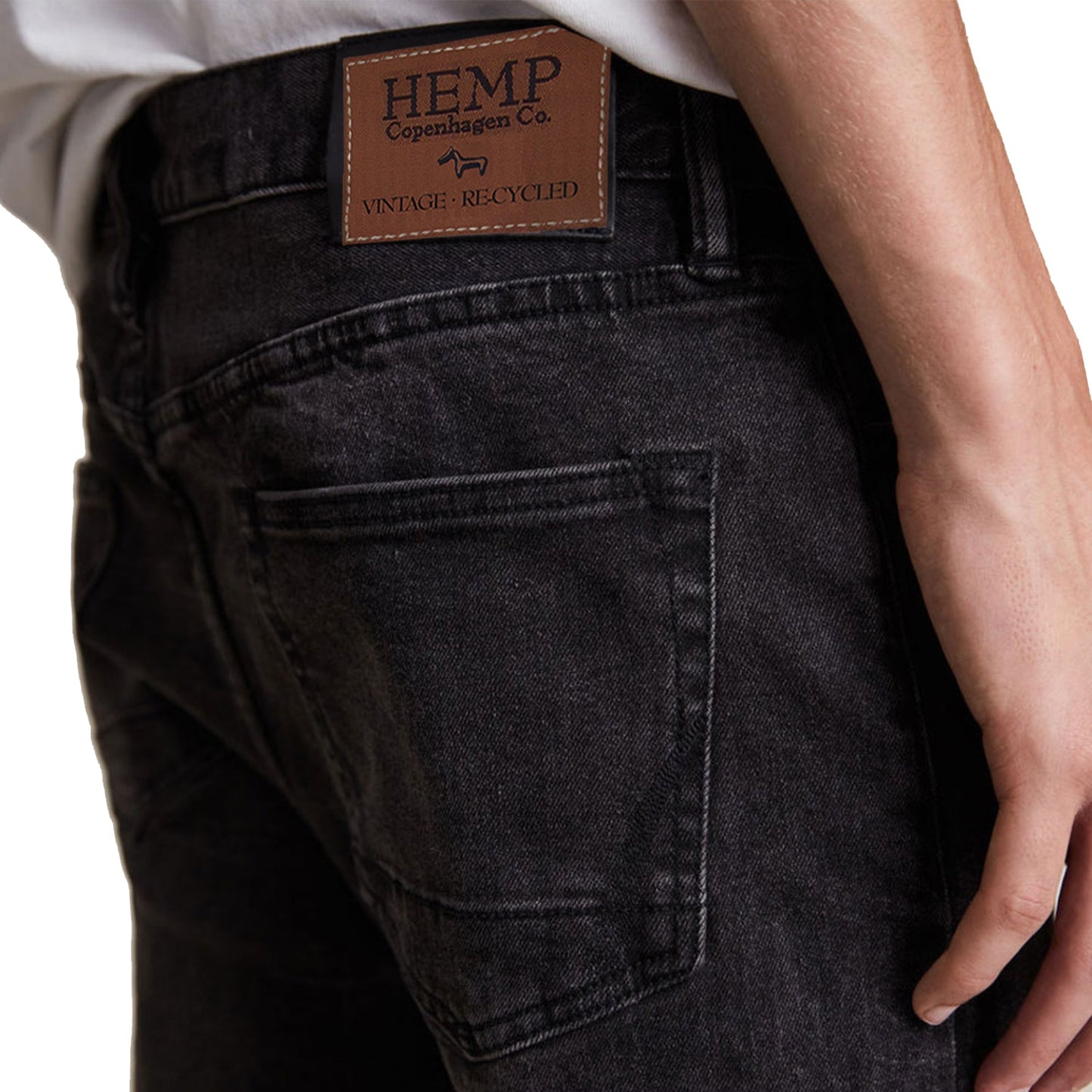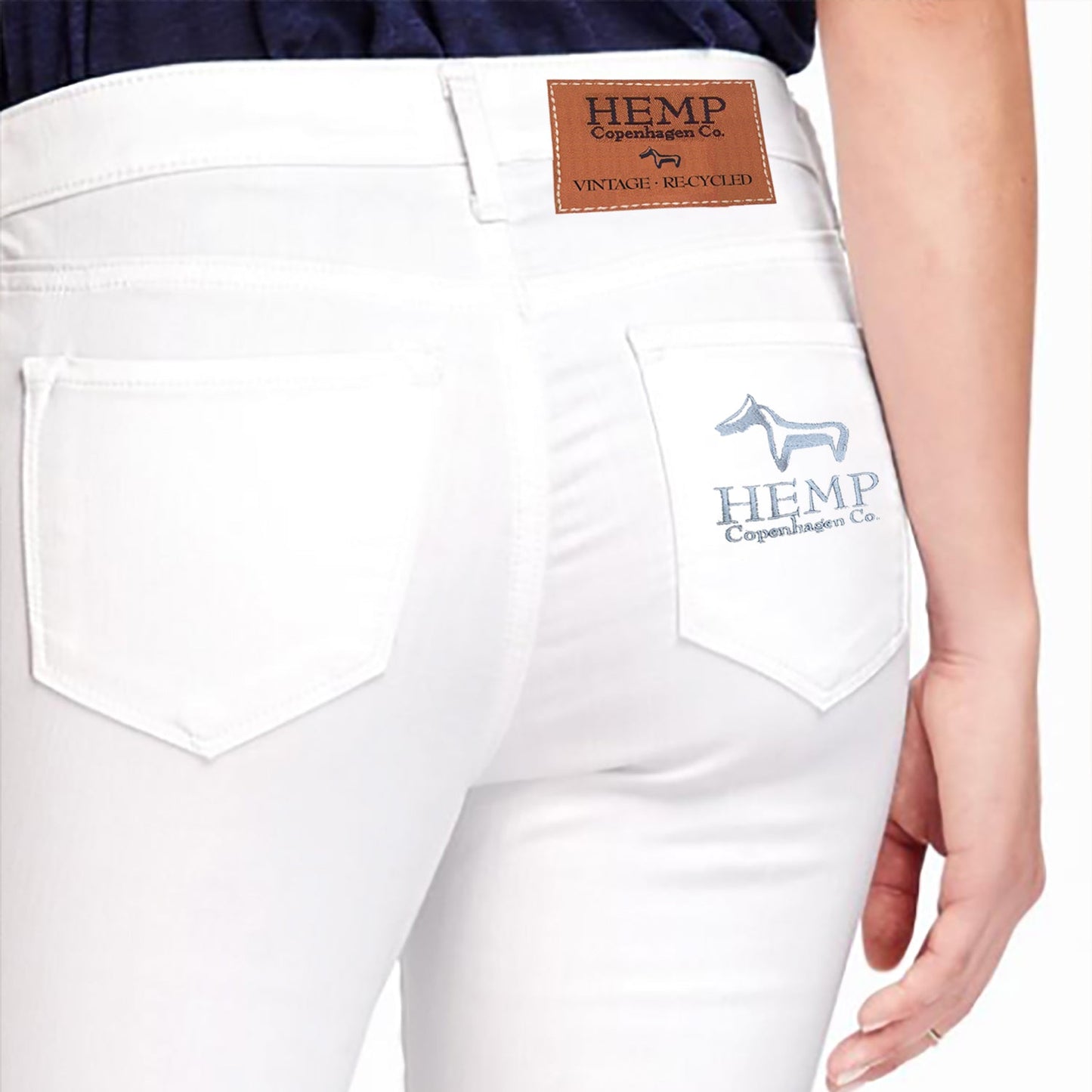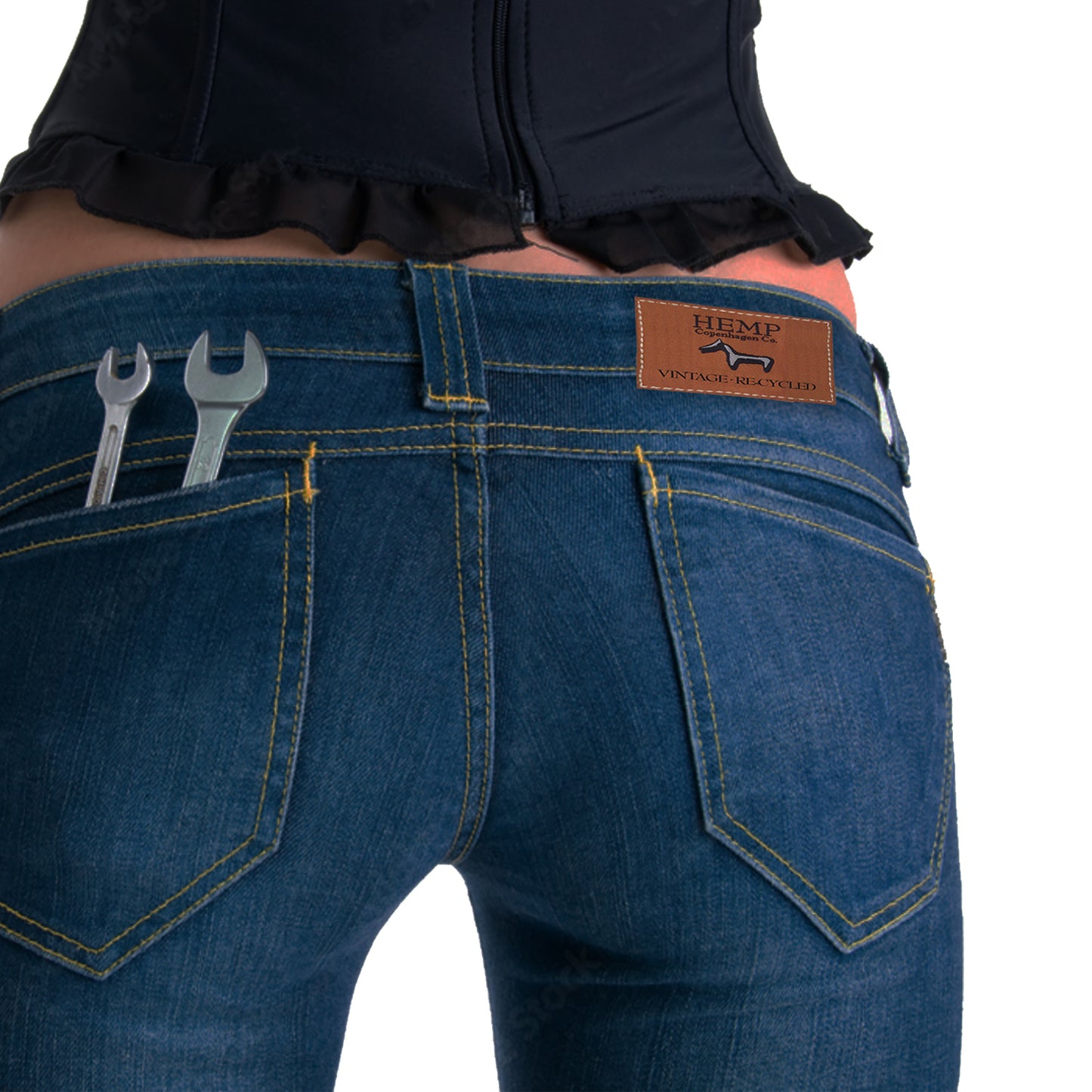 Shipping and Free Shipping

Free shipping is given on orders over DKK 500,- to Denmark, over Euro 150,- to the EU, over Euro 400,- overseas.Delivery: Denmark 1-2 work days, Europe 1-3 work days, Overseas 3-6 days (exclusive of customs clearance). Order items: + 1-2 weeks for production.

Hassle-free exchanges

You can exchange unused goods within 4 weeks after reception. You will be obliged to pay transportation both ways.You can also make a new order on our webshop and simply return the goods you do not want. This way you get free shipping, one way, if your new order exceeds the amount given for your shipping zone. We will reimburse the value of the original order once we receive the returned goods.– Write to us, include your order number and wishes, to webshop@hemp-copenhagen.dk and we will be happy to accommodate you.